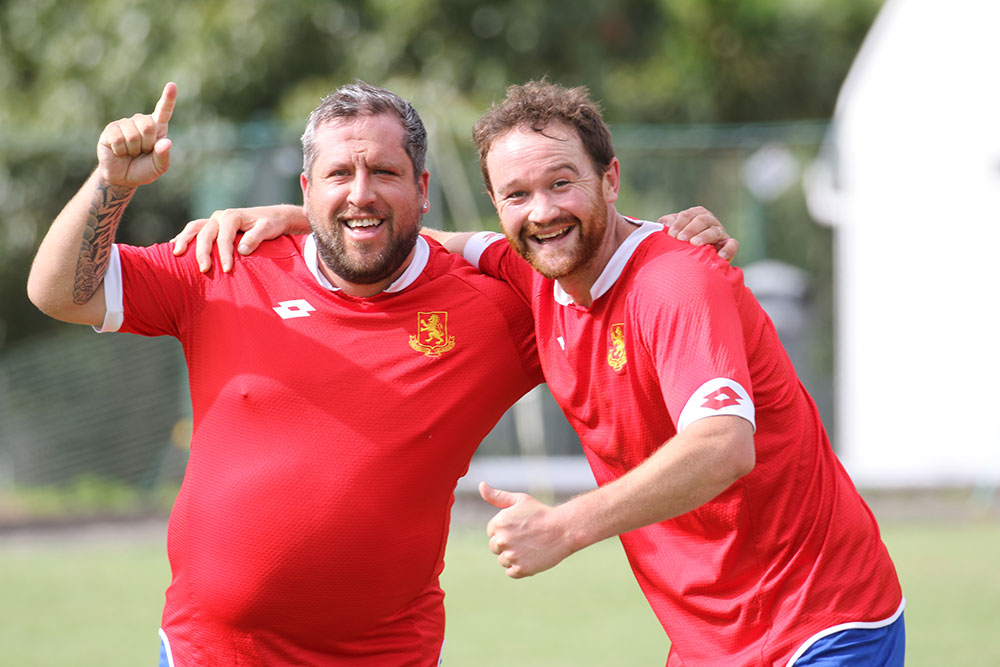 Some ageing bodies were put to the test as Albertians returned to MAGS on Wednesday, March 31 to take on our Premier teams across a range of sports for the Albertian Games.
The school motto – Per Angusta Ad Augusta – was invoked as the Old Boys registered wins in the Basketball, Football and Hockey, while the Netball was won by the Premier Girls.
There were also friendlies played across Cricket and Touch.
Director of Sport Allie Wright said, "The Albertian Games was a great success despite the weather. Despite being shy on numbers in some sports, past and present students played well and the school enjoyed seeing some parents playing alongside their kids.
"We look forward to next year's Centenary Albertian Games."
The games were followed by an after-match function in the FW Gamble Hall, with a cash bar and savouries supplied by Westie Pies.
This was the first of many events planned as we lead up to our Centenary Celebrations next year from May 9-14.