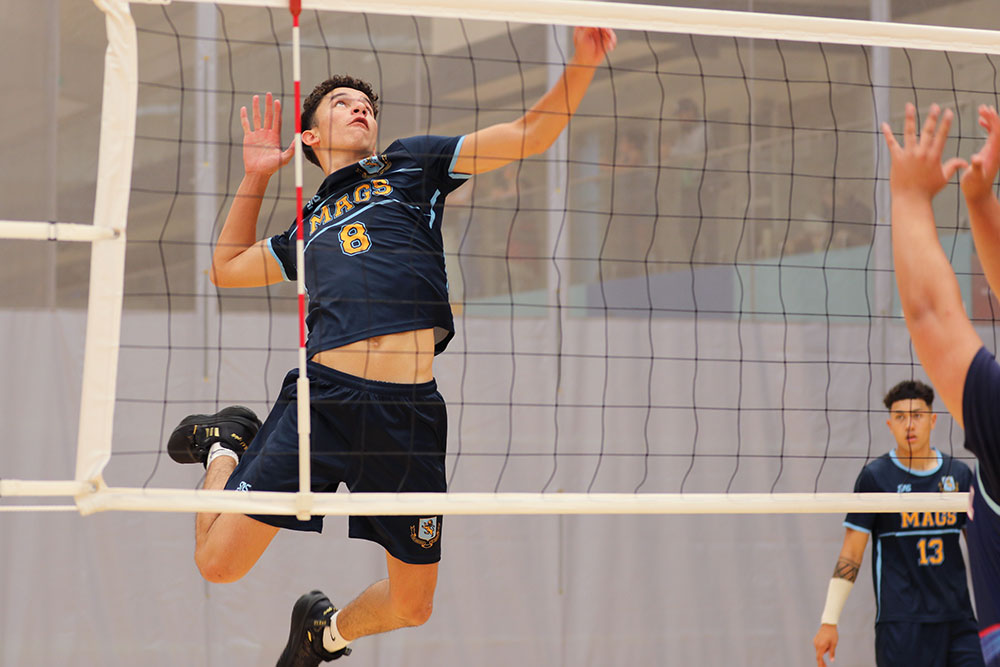 The Premier Boys went into AKSS from a positive Premier season campaign, finishing third overall.
The the first two days saw the boys going through undefeated through six games, topping pool play and gaining entry into Division 1 of the tournament.
They met tough opponents in the semifinals, with Manurewa narrowly taking the win. In the 3rd /4th playoff,  it was similarly tightly contested coming up against Rosmini. After a long two-hour-plus, five-set match, the boys were just pipped at the end, going down 3-2.
Overall, the Premier boys finished 4th out of 54 teams and have qualified for Division 1 at nationals during Summer Tournament Week next week.