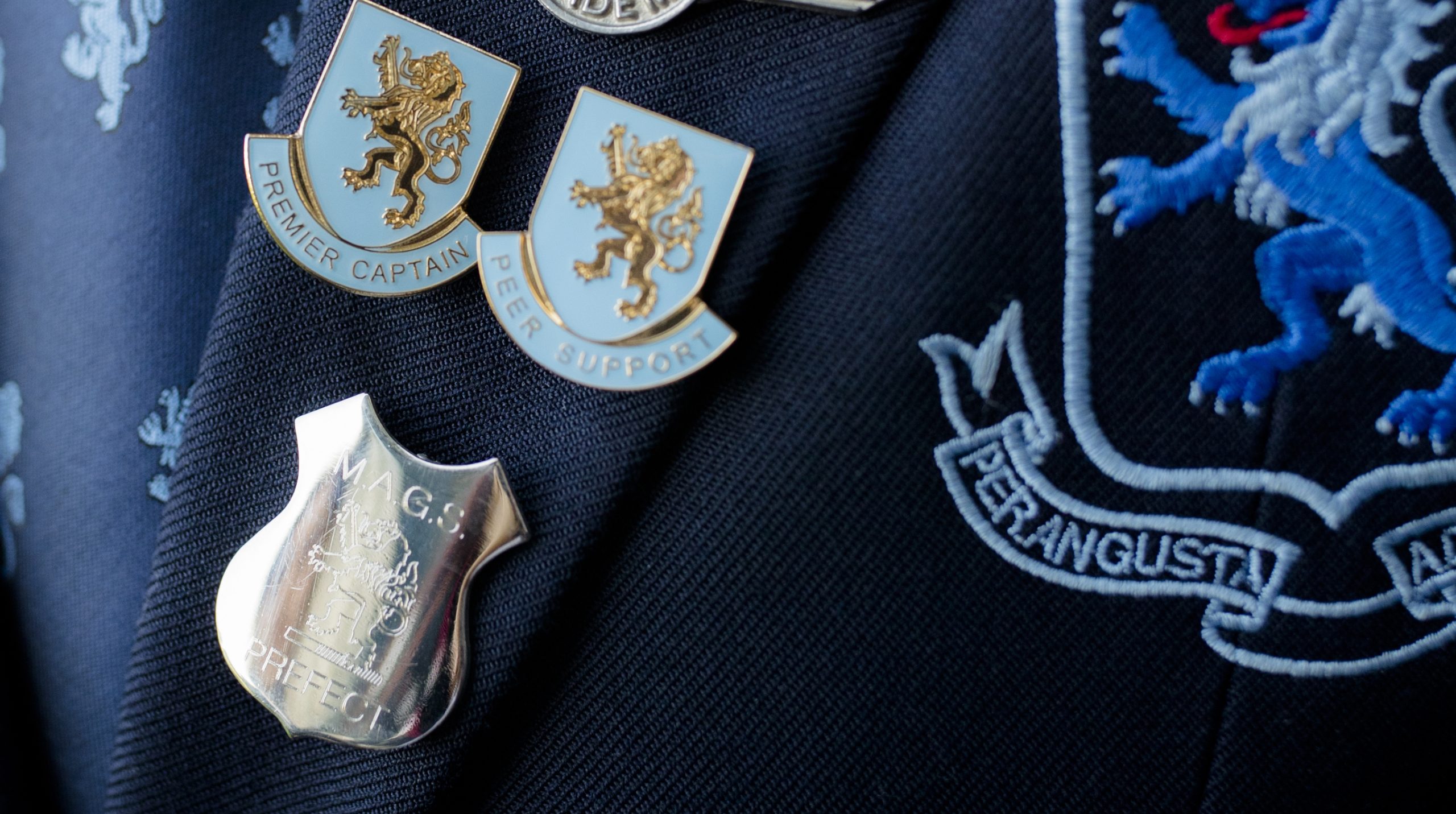 MAGS is very excited to announce the 2023 student leadership group who have been chosen from an exceptional field of students through a rigorous process.
The Prefect's role carries great responsibility around service leadership and guardianship of our school culture.
All 2023 Prefects must attend the compulsory Prefects Camp (December 4-7) to be held at MAGS' School House.
Congratulations to all our 2023 Prefects on their appointment. We trust that the 2023 Year 13 student body will support this group in their significant role.
2023 Prefects:
Violani Afoa, Kairo Ah Kuoi-Simich, Kalani Ah Sue, Shayyan Ali, Leila Belt, Olivia Bennett, Jacob Cameron, Kade Cartwright, Hokioramai Dunn, Luke Eagles-Smith, Ella Edwards, Jamie Eickhoff, Isaiah Fale, Josie Gaoa, Ikaika Hanks-Papali'i, Mihimere Hope, Nikau Hopwood, Bella Houghton, Celestine Howard, Keera Ieriko, Lucia Jack, Sahil Kirpalani, Angie Lolohea, Taiarahia Moataane-Mika, Eva Moody, Hannah Moy, Ashleigh Muir, Tyler Ngawati, Bill Nguyen, India O'Neill, Jaiden Patel, Ohm Patel, Siena Pound, Emily Rednall, Stuart Renata, Benjamin Roache, Lizzy Robins, Phonephimonh Monh Sabanhdit, Andrew Samuels, Mehak Sehgal, Mridul Singh, Summer Temu, Tito Tipi, Kaloni Tovo, Maya Vince, Jude Wilson.