Inductee – 9 December 2010
Hall of Distinction Induction
Lt Cdr Connell P Thode OBE (1925-1926) (inducted 2010)
For services to yachting and the navy.
Congratulations to Connell Percy Thode OBE upon his induction into the Mount Albert Grammar School Hall of Distinction at the Old Old Boys' Luncheon which was held at School House on Thursday 9 December.
During his 99 years, Con has accomplished much, whether it be as a yachtsman, submariner, commander of men, businessman, farmer, community volunteer or Albertian.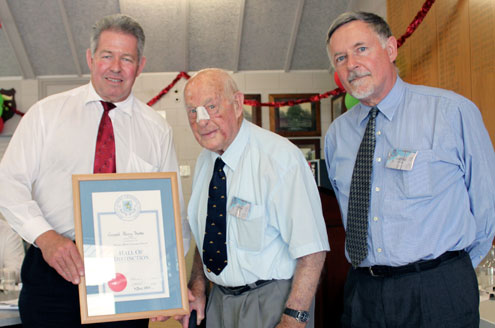 The photo shows Greg Moyle, Chairman of the Board of Trustees, Con Thode and his son Scott.