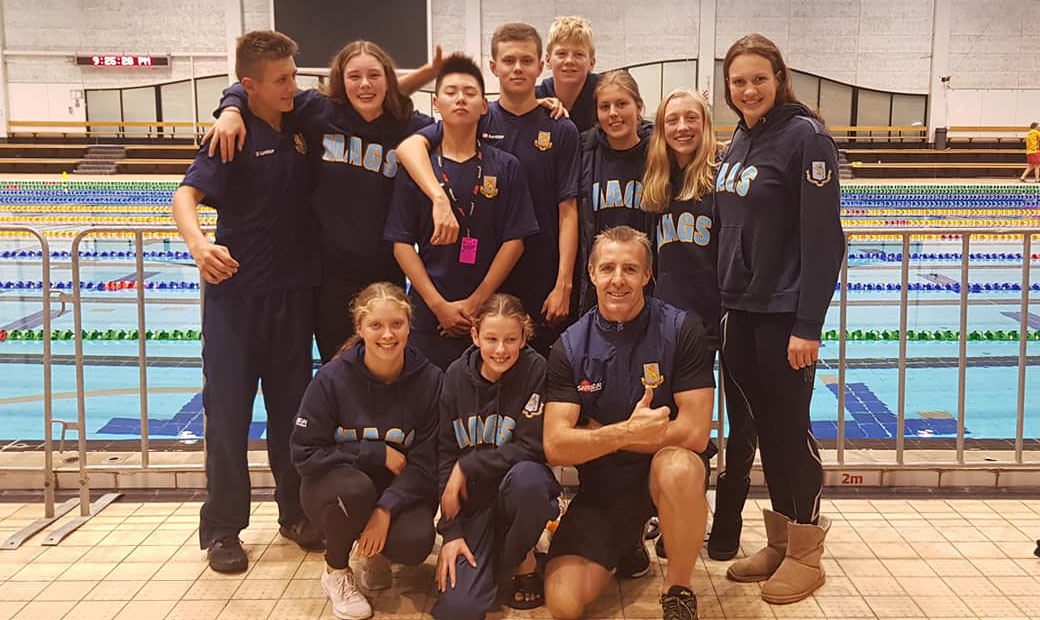 MAGS swimmers returned some outstanding results at the NZ Age Group Nationals in Wellington during the school holidays.
Brearna Crawford won five Gold medals and in the process swam four FINA World Junior Swimming Championships qualifying times, broke five NZ Age Records, five Auckland Open Records, and seven Auckland Age Records. She was selected into the NZ Gold Squad, chosen for the NZ team to the FINA World Junior Champs in August, and selected to swim for NZ at the Australian State Teams Championships. Brearna was also the top overall female swimmer at the meet.
Brearna won her 16yrs Golds in Breaststroke (50m, 100m & 200m), the 50m Butterfly and the 200M Individual Medley.
Her younger brother Bowen (14yrs) also brought home two Golds (100m & 200m Breaststroke) and a Silver (50m Breaststroke). Hunter Dobson also won Silver (200m Backstroke 13yrs) and Bronze (100m Backstroke 13yrs), and Edie Ancell picked up another Bronze (50m Freestyle 14yrs).
Top 8 finalists included Lucy Woodall (15yrs 50m & 100m Back), (Edie Ancell 14yrs 100m Free & 200 IM) and James Bilton (16yrs 50m & 200m Fly).
Swim Coach Paul Kent was also selected as one of three coaches to travel to the FINA World Junior Swimming Championships in Budapest, Hungary.