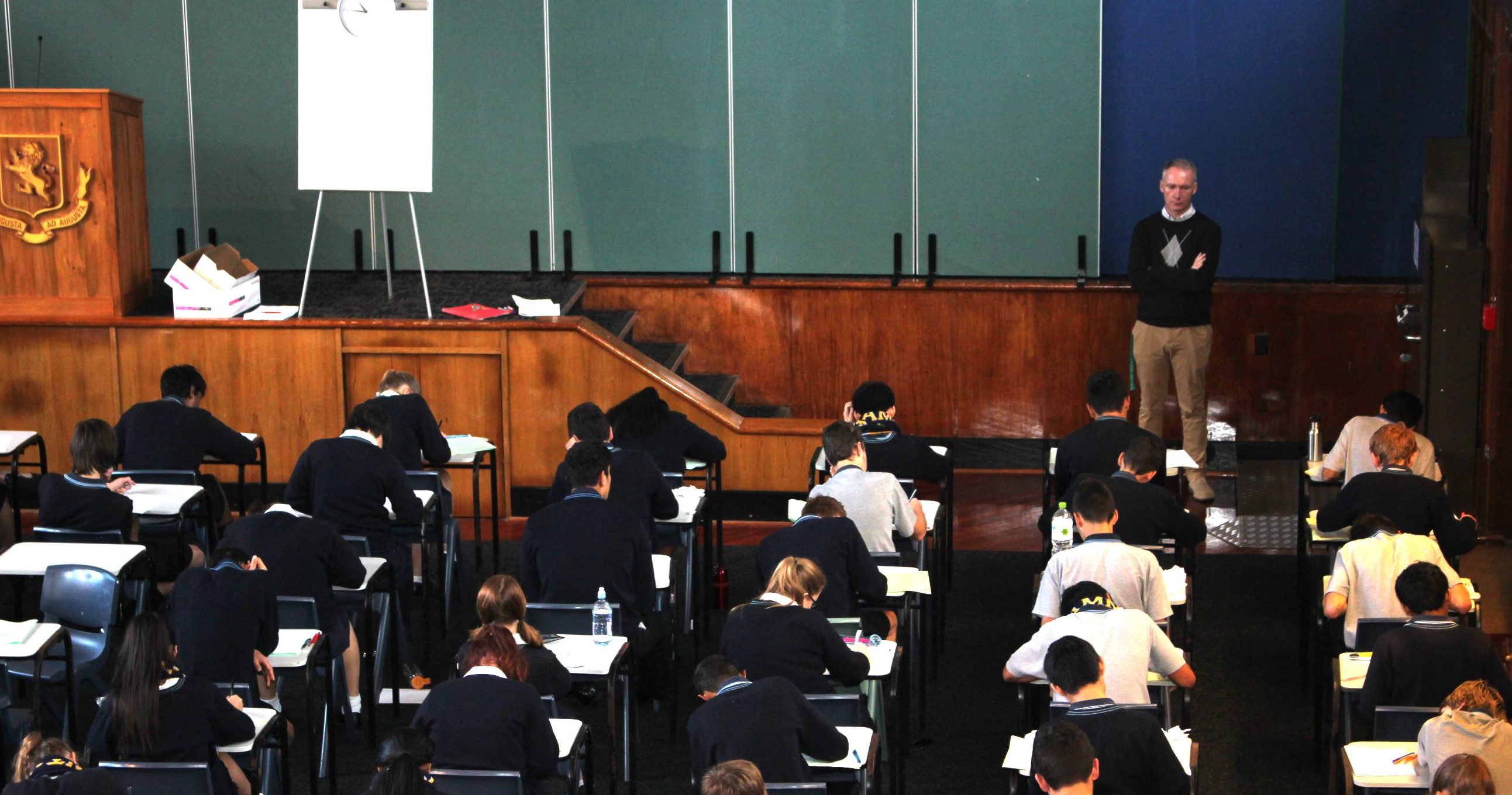 Senior exams begin Wednesday 12th September and run to Friday 21st September.
Students have been given a copy of their timetable and arrangements should have been made for students who have exam clashes.  You can download a copy of the exam timetable by clicking here
Students are on exam leave during this time and normal lessons resume on Monday 24th September.  Year 11, Year 12 and Year 13 students must only attend school to sit an examination or, with the written permission of a staff member, for tutorial or study purposes. At all other times they must be at home studying.
Students are not permitted be at St Lukes mall during the school day or at the mall in school uniform.
All students need to check the timing of their exams carefully as they vary from normal lesson times and in particular on Thursday 13th September and Thursday 20th September.
Correct uniform must be worn to exams. Students will not be admitted to an examination in incorrect uniform.
The purpose of these exams is to provide evidence of the prerequisites required for entry into courses for 2019 and as such they should be treated with the same importance as the external examinations at the end of the year.  In addition, they give an indication of progress to date and clear strategies for improvement before the final exams in November.
Some students sitting Scholarship examinations may have their exam on Monday 24th September or Tuesday 25th September if necessary.