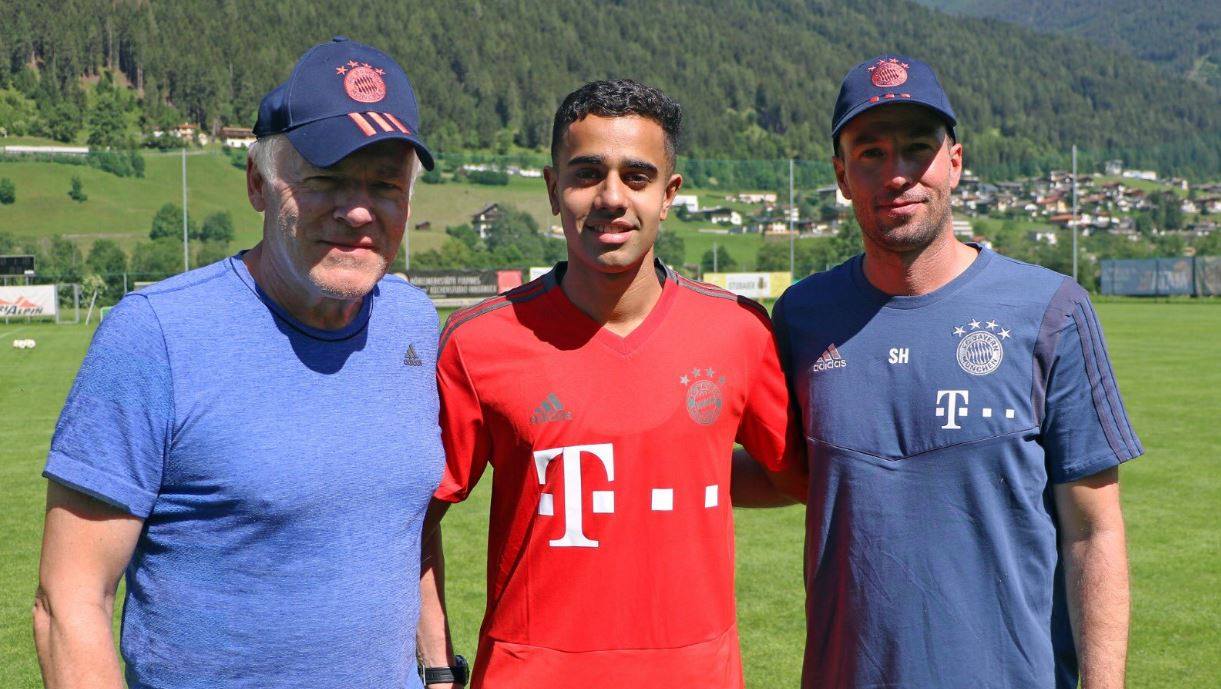 Sarpreet Singh in his Bayern Munich strip with Bayern's sports director of youth teams Hermann Gerland, left, and under-23 coach Sebastian Hoenes.
Albertian football star Sarpreet Singh (2013-2015) has signed a three-year deal with European football giants Bayern Munich.
The 20-year-old Wellington Phoenix midfielder will start out playing for Bayern Munich II in Germany's third-tier 3.Liga competition, but he is only one step away from a call up to the top side and has three seasons to settle in and push his claims.
If he is called up to play in the Bundesliga, Sarpreet would be the second Kiwi after former Werder Bremen star Wynton Rufer to play in Germany's top league.
The club's interest in the 20-year-old came as a result of his strong showing at the Under-20 Football World Cup, where New Zealand progressed through to the round of 16 stage before being knocked out by Colombia.
He has also starred as a goal-scoring and creative midfielder for the Wellington Phoenix this year in the A League.
In April last year, Sarpreet was presented with his Black Cap by Headmaster Patrick Drumm following Sarpreet's debut for the All Whites.