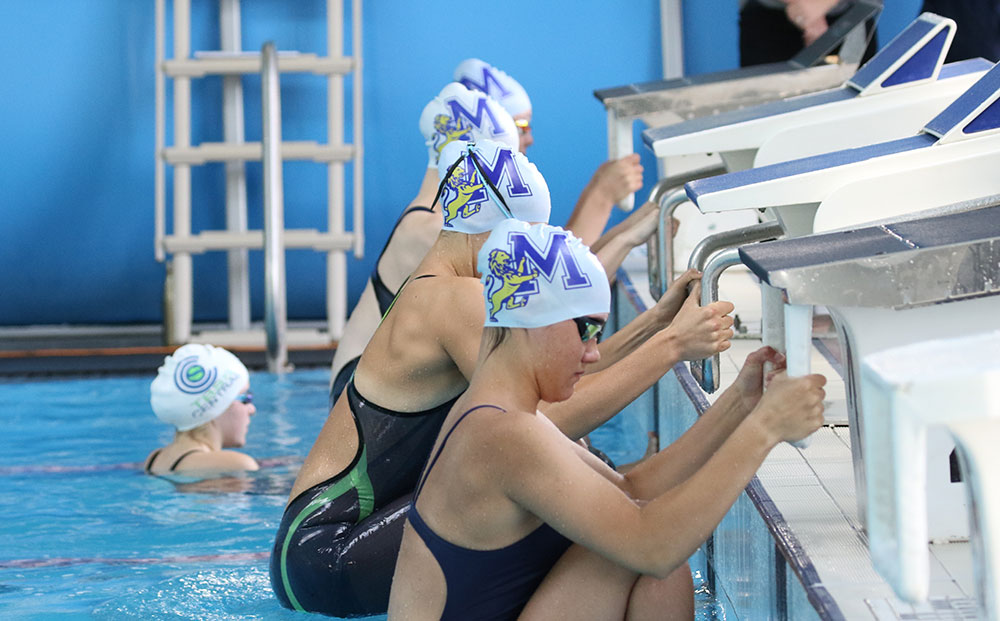 Fifteen swimming records were broken at the MAGS Swim Sports held yesterday at the Mt Albert Aquatic Centre.
Swimming Captain Vasilina Shipilova and Cook Island swimming representative Bede Aitu led the way in fantastic fashion in their final year at MAGS by breaking three long-standing Senior records.
Bowen Crawford broke the oldest record on the day when he swam faster than the Intermediate Boys 100m Breaststroke record set by former MAGS Head Boy Malcom Richardson back in 2006.
Brearna Crawford starred in the pool as she was unbeaten in claiming seven from seven MAGS Intermediate school swimming records.
Year 9 School House boy Hunter Dobson swam a superb race to break the Junior 100m Backstroke record set last year by Tony Tua-Tagaloa.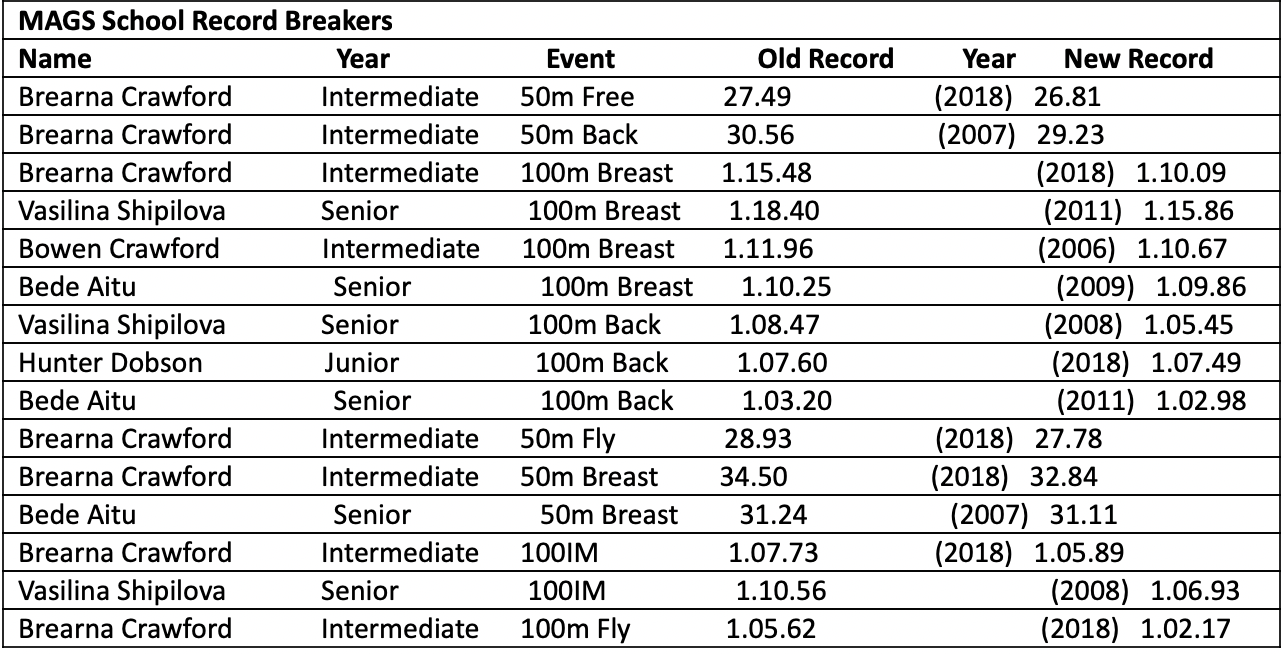 These championships double as a selection meet for MAGS representative zone teams and showcased a lot of the talent emerging from the MAGS Aquatic Academy programme:


Click the following links for full race results, championship points and a photo essay from the day.