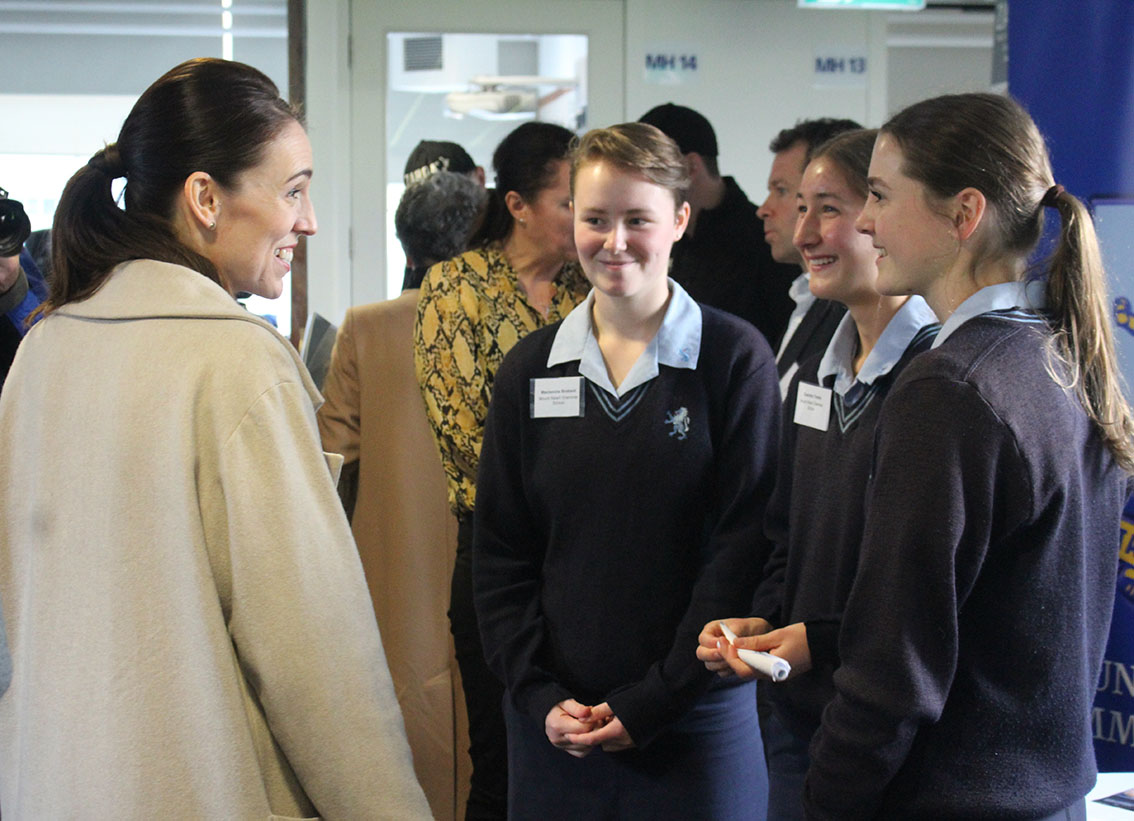 MAGS was honoured to host Prime Minister Jacinda Ardern today as part of a Government announcement to lift the primary sector in a sustainable fashion and create more employment opportunities within it.
Ms Ardern was greeted by MAGS students on arrival as were Agriculture Minister Damien O'Connor and Fisheries Minister Stuart Nash.
The Ministry of Primary Industries event, which took place in the MH Building in a room fittingly overlooking the ASB MAGS Farm, was attended by MPI officials, industry leaders, academics and media.
Ms Ardern, Mr O'Connor and Mr Nash all spoke to the assembled guests about Fit for a Better World, a plan to lift primary sector earnings by $44 billion over the next 10 years.