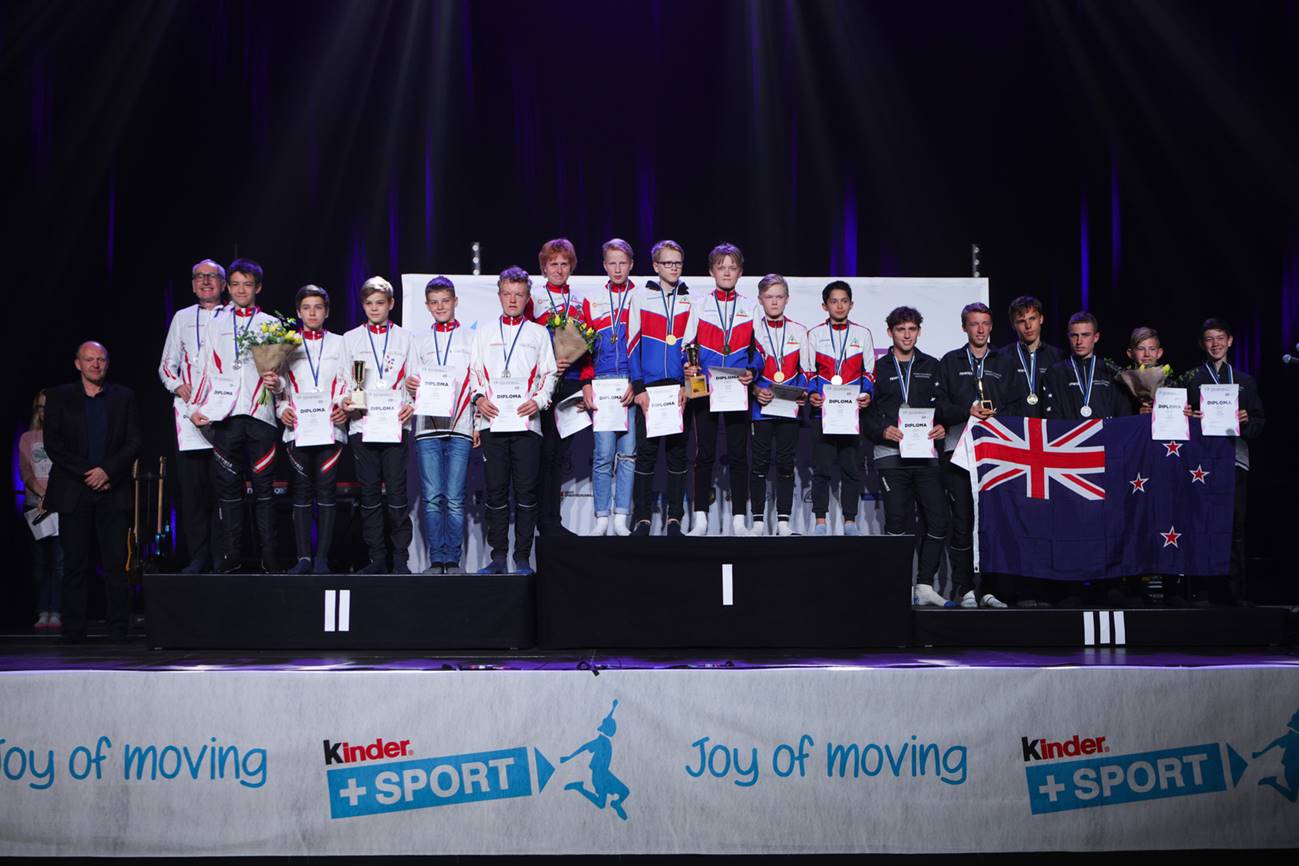 MAGS' Orienteering teams put in brilliant performances at the World Schools Championships with the Junior Boys finishing third overall and the Senior Boys taking ninth.
Over three races in Estonia, the boys showed their mettle in a competition that featured 23 nations and 595 athletes.
The two MAGS teams qualified to represent New Zealand after winning their National Championships in Christchurch.
Before the World Champs, the boys spent two weeks  training in the new terrains of Finland and Helsinki and this training proved its worth with outstanding results.
Congratulations to Albertians Kieran Woods and Liam Thompson for their coaching, and to Tony Cooper, the Head of Delegation, backed by a vociferous New Zealand support crew.
Notable performances:
Adam Bateman (pictured below), as MAGS captain, was selected to read the Orienteering Sportsmanship Pledge at the Opening Ceremony
Luke Clements finishing fifth in the Middle Distance event
In the Long Distance event, Tom Aish finishing 13th , Sam Taylor Sinclair finishing 16th and Daniel Wood finishing 20th
All five Junior Boys finishing in the Top 22 in the Middle Event (76 competitors)
Mitchell Cooper finishing 26th and 13th in his two races
Thomas Brendolise and Aidan Skinner finishing 2nd and 3rd in the Friendship Relay