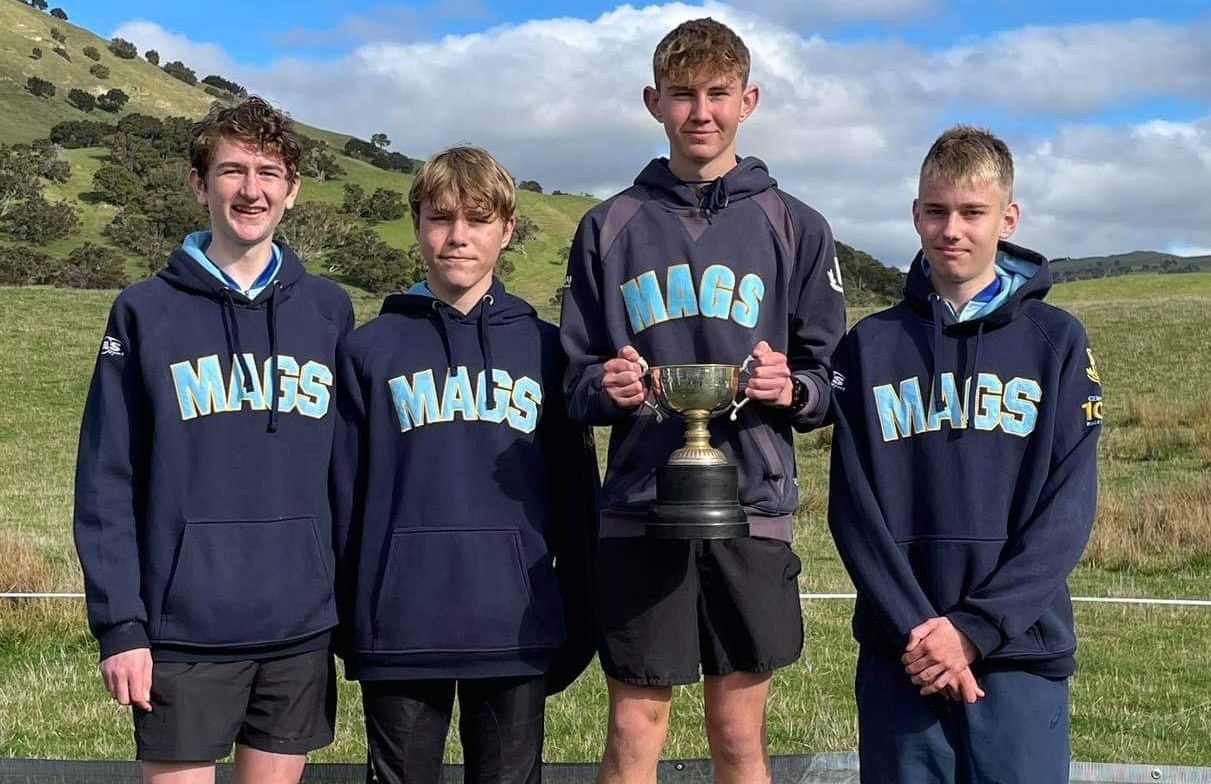 MAGS Orienteering Boys team has successfully defended its National Schools title, running out convincing winners in Hawkes Bay over the weekend of July 24-25.
In complex and difficult hilly terrain the Boys won the Top Schools Trophy for overall team and the Premier Points trophy. This is the third time in a row that MAGS has kept the Top Schools Trophy, amassing 428 points ahead of Pukekohe High in 2nd on 311.
The Girls equalled their best-ever result from last year, finishing 3rd overall, 40 points ahead of their nearest rivals.
Top results came from James Milne (pictured right), who was National Champion in the Junior Boys category for both the Long and the Sprint events; and there were top-five performances from Ella Edwards (5th – Long), Daniel Wood (4th – Sprint), Molly McGowan (5th – Sprint).
In the Relay, the Intermediate Girls finished 3rd (Ella Edwards, Kate Rogers, Eve Thompson), the Intermediate Boys were 2nd (Oscar Vink, Luka Johnson, Sam Carryer), and the Senior Boys were 3rd (Daniel Wood, Callum Wishart, Tom Aish).