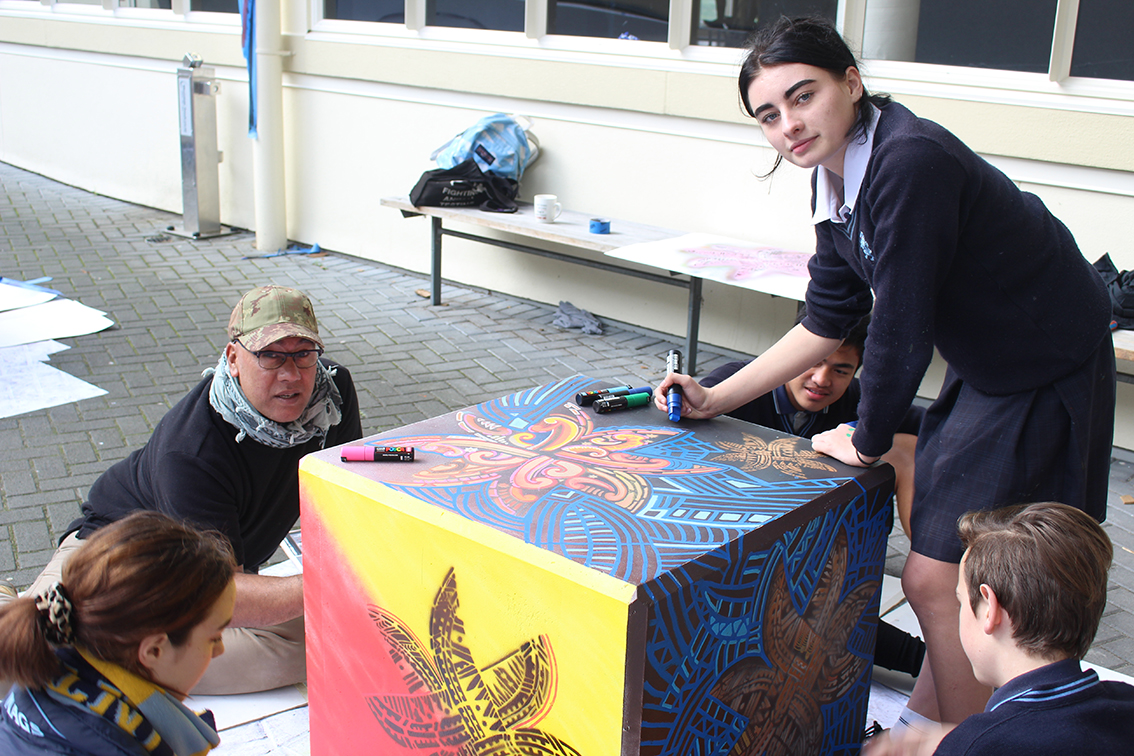 Visiting artist Michel Tuffery is busy with art students today beautifying the outdoor area beside E3.
Mr Tuffery and his eager helpers are decorating the concrete plinths with a woven star motif. He explained that the multicoloured designs start with a background colour gradient, which is overlaid with a woven star motif stencil, then given some "bling" with paint pens.
Mr Tuffery, who is at the school as part of the Visual Art department's Winter Workshops, said students were being encouraged to experiment with colour and also with the different thicknesses of the paint pen nibs to give the designs a lift.