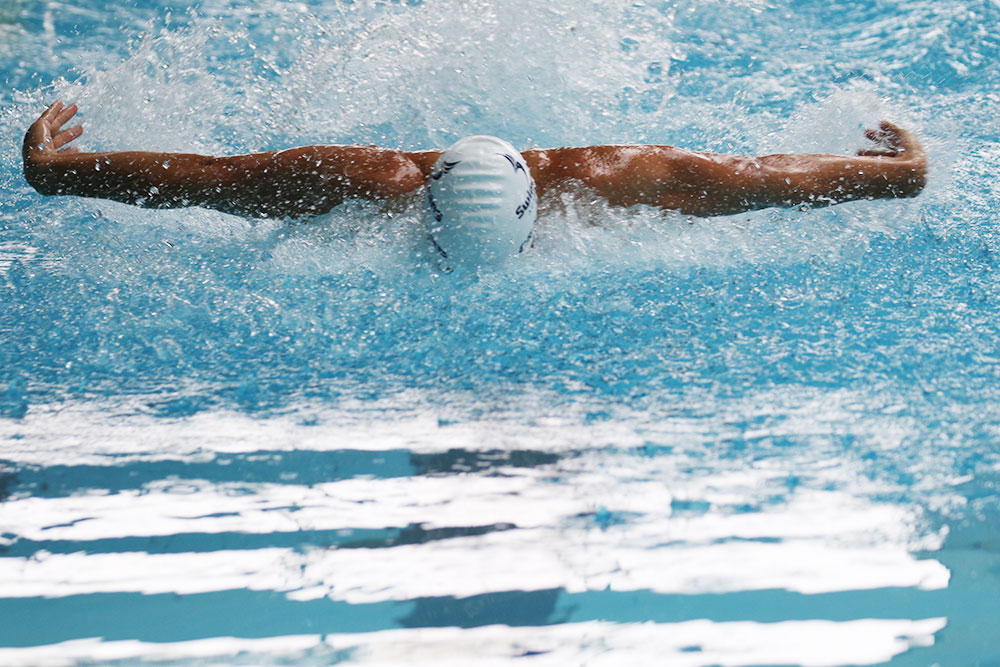 There were some great performances at MAGS' Swimming Sports Championships, held on Thursday, February 11, with 14 school records being broken.
With so many outstanding performances, things are looking very positive for the MAGS Aquatic Team as it heads into an exciting and big 2021 swimming calendar.
Our top swimmers are now aiming to continue their strong swimming at the Central Zone Champs next week –  if Covid-19 restrictions are lifted.
MAGS' record-breakers:
Junior Boys
Palepua Afoa                26.34               50m Freestyle
Palepua Afoa                1:08.16            100m Medley
Palepua Afoa                28.82               50m Butterfly
Intermediate Boys
Tito Tipi                        25.36                50m Freestyle
Hunter Dobson             1:03.80           100m Medley
Tito Tipi                        13.15                25m Backstroke
Hunter Dobson             1:01.50           100m Backstroke
Senior Boys
Thomas Murray            1:59.03           200m Freestyle
Quin Walden                1:00.29            100m Butterfly
Thomas Murray            27.31              50m Backstroke
Bowen Crawford           1:07.03          100m Breaststroke
Quin Walden                1:01.60            100m Backstroke
Bowen Crawford            30.09             50m Breaststroke
Intermediate Girls
Amber George             1:07.34            100m Backstroke
MAGS' Swimming Champions:
Junior Girls Champion: Khalen Quensell
Intermediate Girls Champion: Amber George
Senior Girls Champion: Edie Ancell
Junior Boys Champion: Palepua Afoa
Intermediate Boys Champion: Hunter Dobson
Senior Boys Champion: Thomas Murray