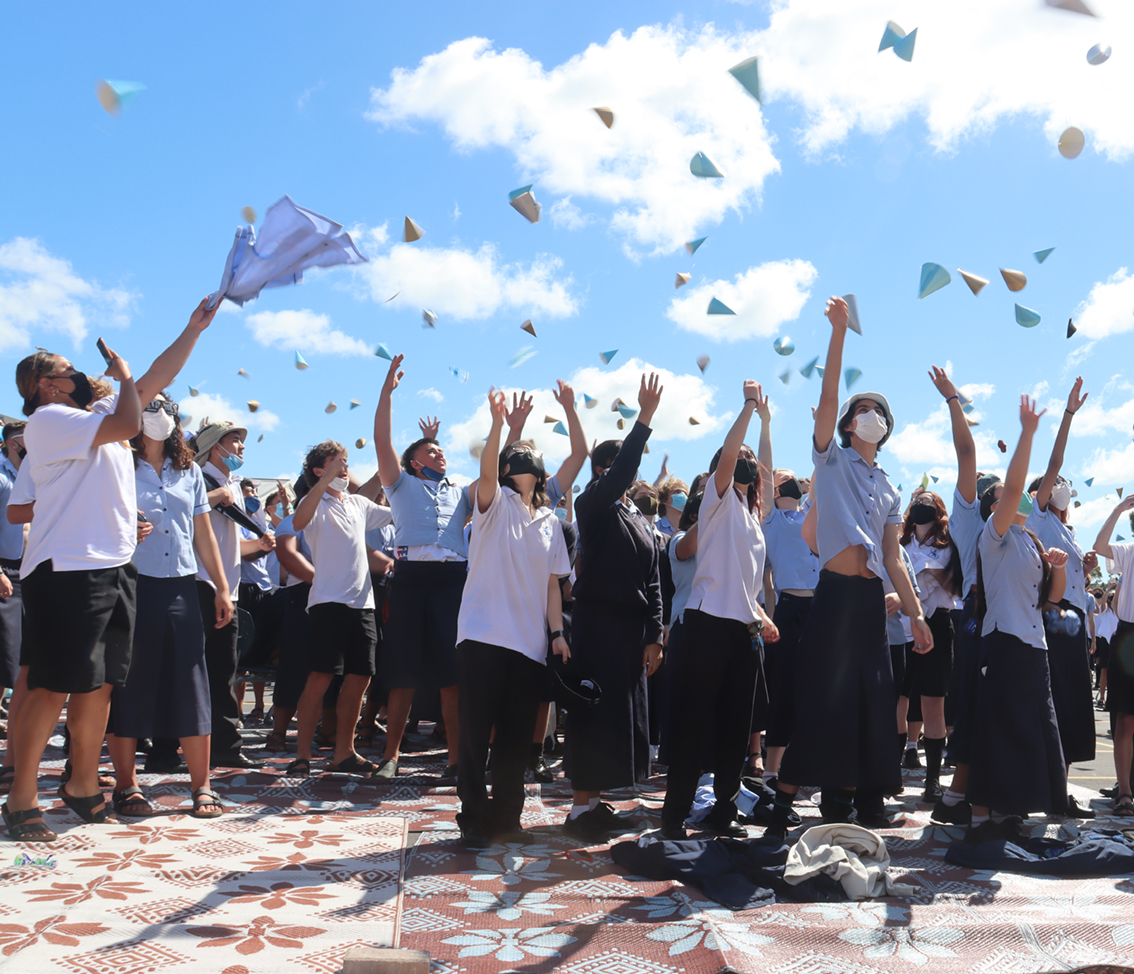 After what has been a challenging year, our Year 13s had the chance to enjoy their final day with peers and staff on Friday, November 19 before exams and heading off to new adventures.
Huge thanks go to our Prefects, who put in a big effort organising, setting up and running today's Leavers celebration, which saw people gather in the CS Quad for speeches, shirt-signings, singing of the school hymn, farewells and a group photo of our 2021 Leavers.
Headmaster Mr Drumm paid tribute to the Prefects who had not only continually pushed for a Leavers celebrations – in the face of Covid complications – but had also delivered an amazing event.