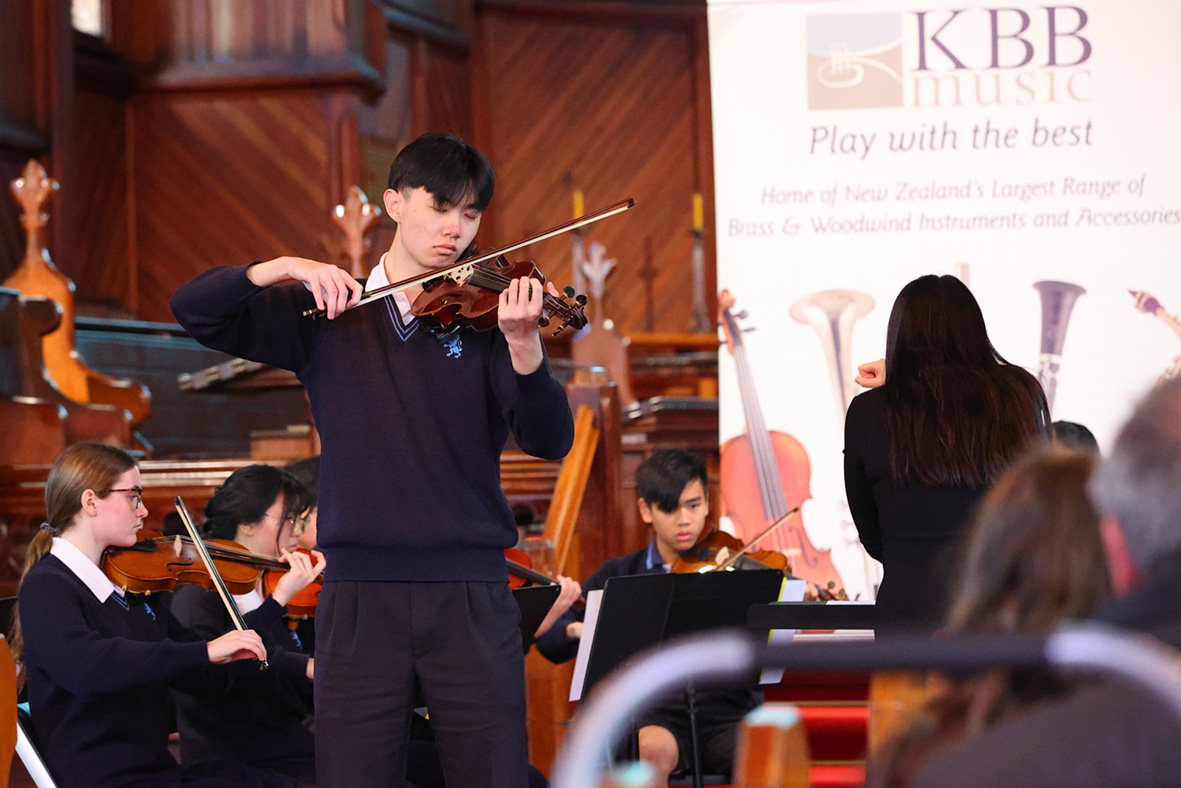 This week, we had two orchestras and our Jazz Band competing at the KBB Music Festival.
Our Chamber Orchestra, conducted by Mrs Shih, performed a rather demanding repertoire, with two pieces that showcased soloists Mekal Covic (Cello) and Daniel Zhang (Violin, pictured above). It also performed Beethoven's Coriolanus Overture.
Our Symphony Orchestra, conducted by Mrs Moon, performed its most difficult programme so far, finishing with a spectacular performance of Ravel's Bolero. One of the four pieces performed was for solo trombone and orchestra, featuring Kavita Sayers.
Our Jazz Band, conducted by Mr Watson, has been working hard all year honing its repertoire, and its performance at KBB was well received.
Mr Watson and Mrs Moon were immensely proud of how the 20 members of the band represented Mount Albert Grammar School both on and off the stage.