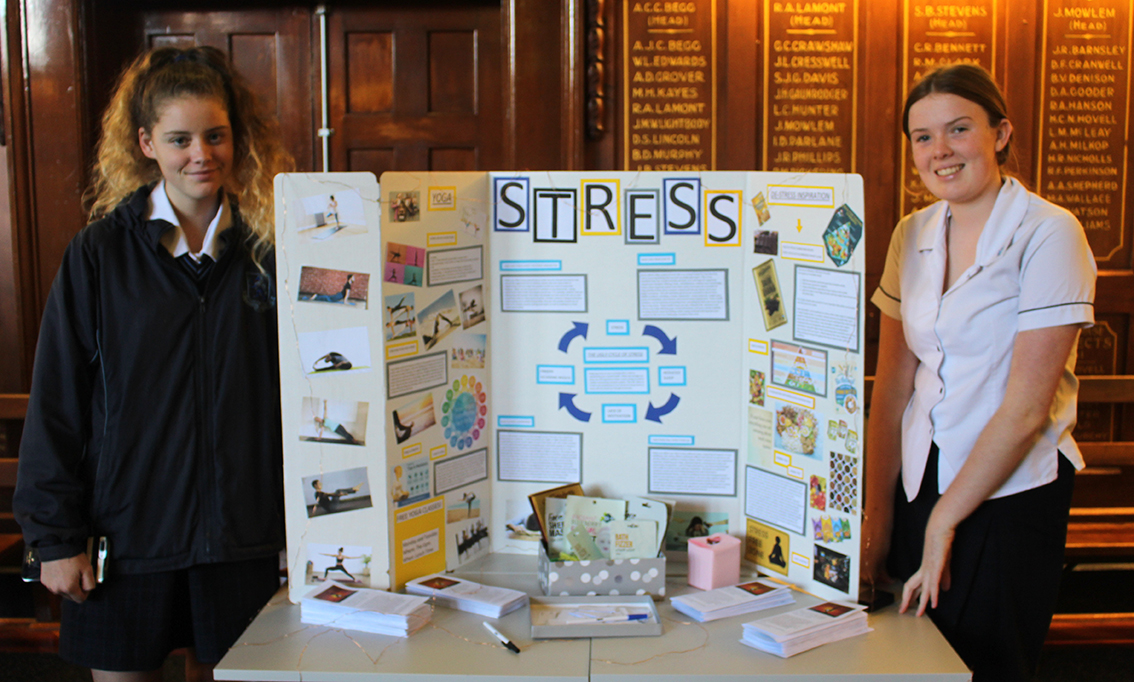 This week's Health Expo across three days drew hundreds of students into the School Hall to learn about a range issues at stalls set up by Year 12 Health students.
The expo was run across lunchtimes on Tuesday, Wednesday and Thursday to align with Youth Week, with topics covered including coping with stress; ensuring good nutrition; creating positive relationships; dealing with sexuality, body image or depression; and awareness of the effects of drugs and alcohol.
As well as providing information, some of the stalls offered sweets, snacks or drinks – always a crowd-pleaser.
The Year 12s are working towards an achievement standard, which is a health promotion assignment.
Students have had to identify a health issue in the MAGS community, research the topic, develop resources, present their expo and then evaluate the effectiveness of it. This is giving the students first-hand experience of how health promotion works.
Some groups also had external organisations in to run workshops during the week.