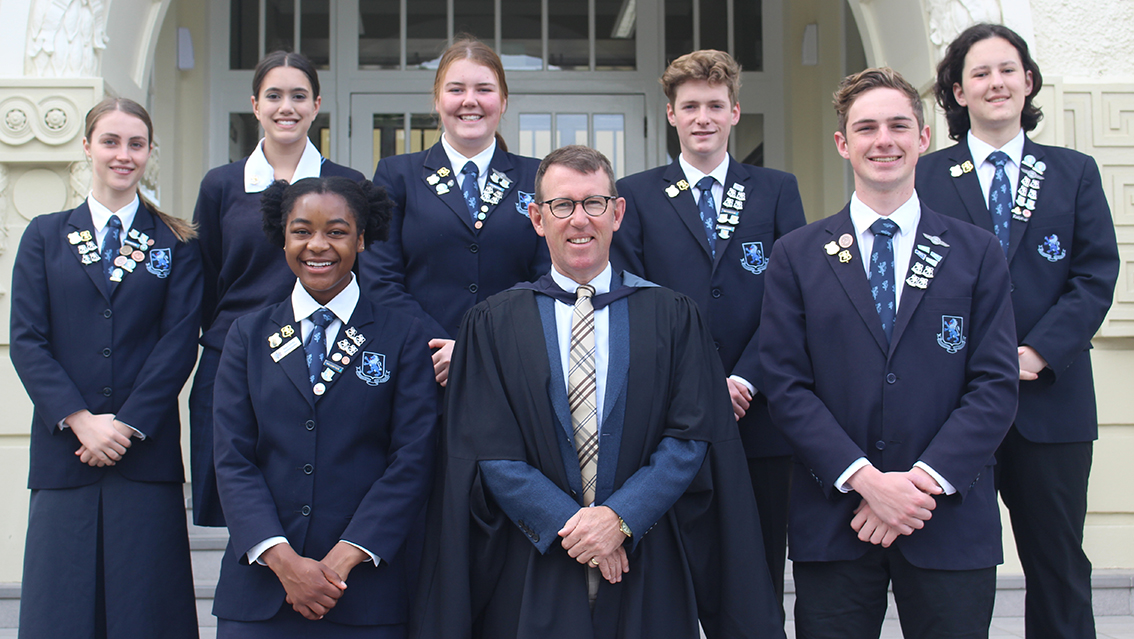 Gold Lion winners for 2019, pictured from left with Headmaster Patrick Drumm, are: Eva Williams, Tara Fausett, Takunda Muzondiwa, Claudia Saunders, Adam Bateman, Germain Hellriegel-White and Logan Allomes.
Head Girl Takunda Muzondiwa added to her many accolades when she became the first MAGS student to receive two Gold Lions since the inception of the award in 2015.
The Gold Lion is awarded to winners of all four MAGS Lions for Sport, Arts, Service and as Scholars.
Takunda was awarded a Gold Lion last year in Year 12 and re-awarded it this year at Senior Prizegiving on October 31.
Tara Fausett followed in her footsteps by becoming only the second Year 12 student to be awarded a Gold Lion.