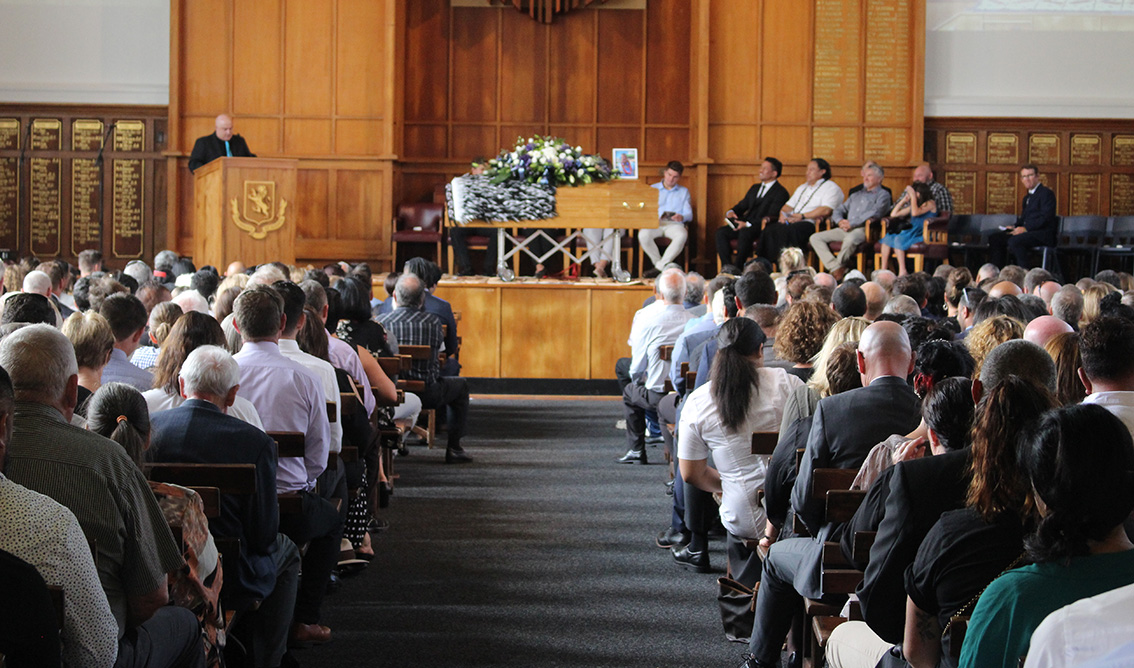 School House Director and First XV Rugby Coach Mr Geoff Moon was farewelled today by family, friends, colleagues and students past and present.
Mount Albert Grammar School's F.W. Gamble Hall was packed out for the funeral service, with Geoff's life celebrated by his family, friends and colleagues. The service was also streamed to a video screen on the Sir B.G. Williams Field in front of a grandstand full of mourners.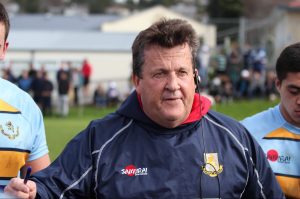 Celebrant Grant Hobbs conducted proceedings that saw some often hilarious anecdotes told about Geoff, who started at MAGS in 2013 as Director of Rugby.
Tributes were paid to Geoff by his brother Keith, Headmaster Patrick Drumm, All Blacks Keven Mealamu and Eroni Clarke, and former colleague at Aorere College Gary Peach.
Mr Drumm said Geoff was an outstanding leader and educator with his own way of doing things, a sentiment echoed by others. He was remembered as a man who married high school sweetheart Angela and loved the children they raised, spending lots of fun times with Jessica, Sean and Dylan.
Family was all-important to Geoff, and he transferred those values to his players, from whom he expected commitment, loyalty and discipline. He was renowned for his high standards but owned a mischievous sense of humour.
Born and bred in Otāhuhu, Geoff was always proud to call South Auckland home and instilled that same pride in many of his students and the rugby players he coached.
One of his proteges was former All Black hooker Keven Mealamu, who Geoff coached at Aorere College in the 1990s. Mr Mealamu said Geoff was instrumental in getting him to play in the front row, and made him a better player by challenging him to do things outside his comfort zone.
Geoff was a leading figure in New Zealand schools rugby, coaching Aorere College and De La Salle College before coming to MAGS. He also coached at senior level, steering Otahuhu Rugby to win the Gallaher Shield in 2000, and coached Papatoetoe Rugby. He was an assistant coach to the Auckland provincial team in 2016 and 2017, and for many years he had been involved with coaching Blues development sides.
He also coached overseas, and was appointed Bristol's Academy Manager in the British summer of 2006, and continued in the post until the 2008-09 season.
At the funeral service, there was a moving performance by the Former Aorere College Choristers before his family members took time to remember him. A video tribute highlighted Geoff's love of family, rugby and having fun.
At the conclusion of the service, School House boys performed a passionate haka in honour of Geoff as his casket, draped in a korowai, left the hall.
Geoff passed away aged 52 on January 8 after a sudden illness while in Italy during a rugby coaching stint.