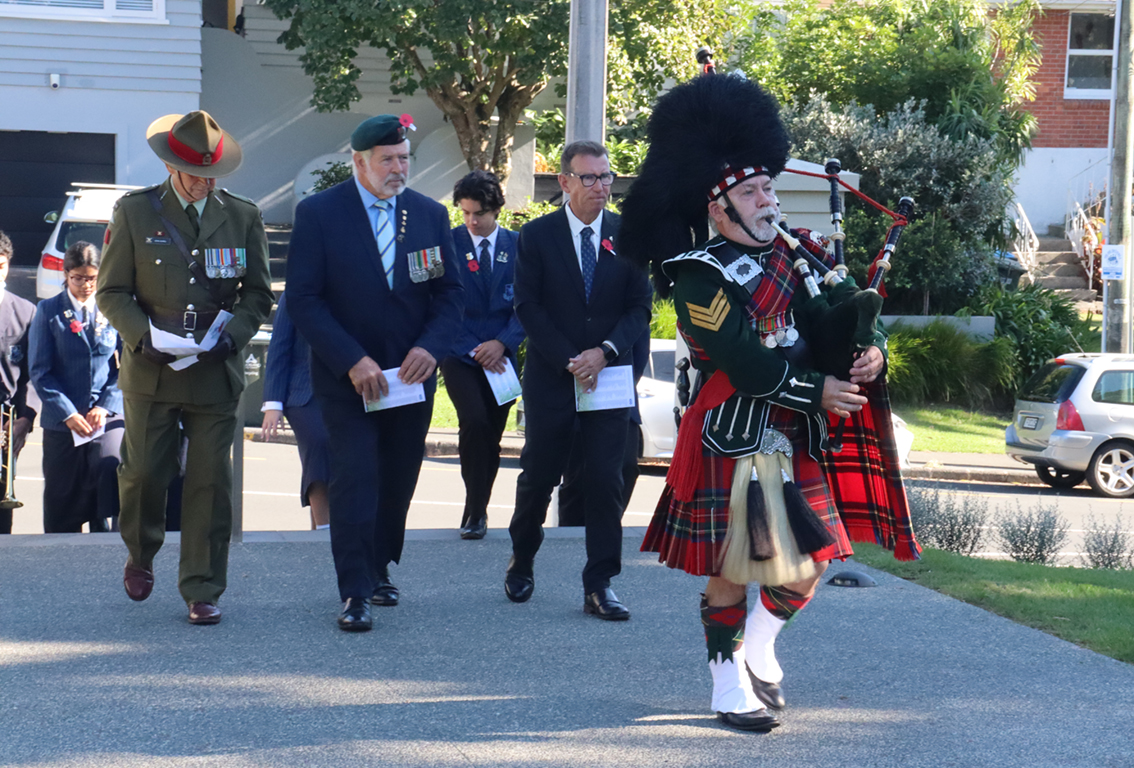 The MAGS community came together today for the Centennial ANZAC Commemoration, a moving service held at the cenotaph on the new Centennial Walkway.
Their were special contributions from across the school as MAGS honoured its 202 fallen Albertians. Piper Andrew Wilkie escorted staff, students, guests and military cadets up the Centennial Walkway as Te Puna o Wairaka performed a haka.
Puna students also performed waiata, while our Centennial Choir performed Sons of Gallipoli (accompanied by their Director Mr Terence Maskell) and, in collaboration with the Gloriana Choir (directed by Ms Catherine Oxenham), led the singing of the School Hymn and The National Anthem (accompanied by Year 12 student Kaloni Tovo).
Year 13 History student Emma Cook spoke poignantly about what Anzac Day meant to her, with past and present family serving their country across the last century.
As at every ANZAC Service, the names of fallen Albertians were read aloud, the Ode of Remembrance was read, and a laying of wreaths was performed – this year by Board of Trustees Chair Mr Moyle and Head Prefects Lucy Taylor and Wesley Donald. Wreaths were laid at the cenotaph, which is now inscribed with the names of fallen Albertians.
Student Pele Meredith-Melhuish played The Last Post and Reveille as the school flag was lowered and raised.
Following the service, guests were served morning tea.