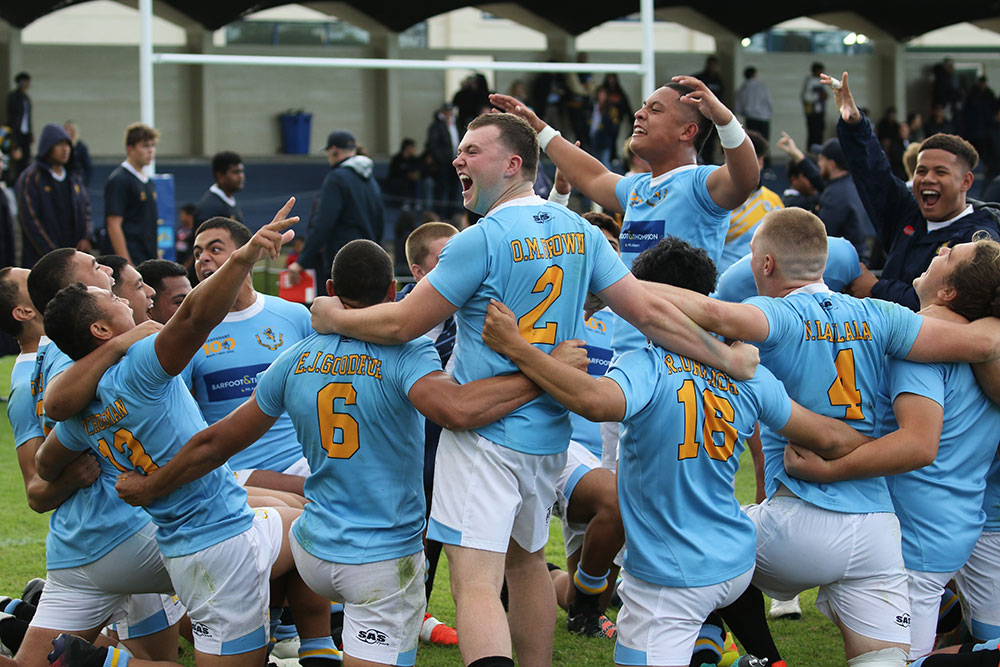 Super Sport Saturday saw MAGS Rugby Boys 1st XV successfully defend the Jubilee Cup at home against Auckland Grammar as part of Centenary Sports Week.
The Centennial Rugby Game was live-streamed via YouTube from the Sir BG Williams Field, with commentary and interviews from sports broadcaster and Albertian Mark Watson and former All Black Steve Devine.
While MAGS scored an early try, the first half was a tight tussle with MAGS leading 12-10 going into the break.
The second half saw MAGS start to dominate, eventually running out comfortable winners, 37-10.
At the after-match, held in the Warwick Gibbs Room (aka the new staffroom), Auckland Grammar captain Eddie Chaytor spoke and presented Mr Drumm with a commemorative gift.
Albertian Paul Butler (a former Head Prefect and member of the 1972 1st XV) congratulated the 1st XV on their win and presented the Jubilee Cup to MAGS' captain Riki Ruben.
Sir Bryan Williams had the responsibility of picking Player of the Day, and presented that award (the Eddie Wilson Cup) to lock Ben Skelton, who scored two tries in a great all-round performance.