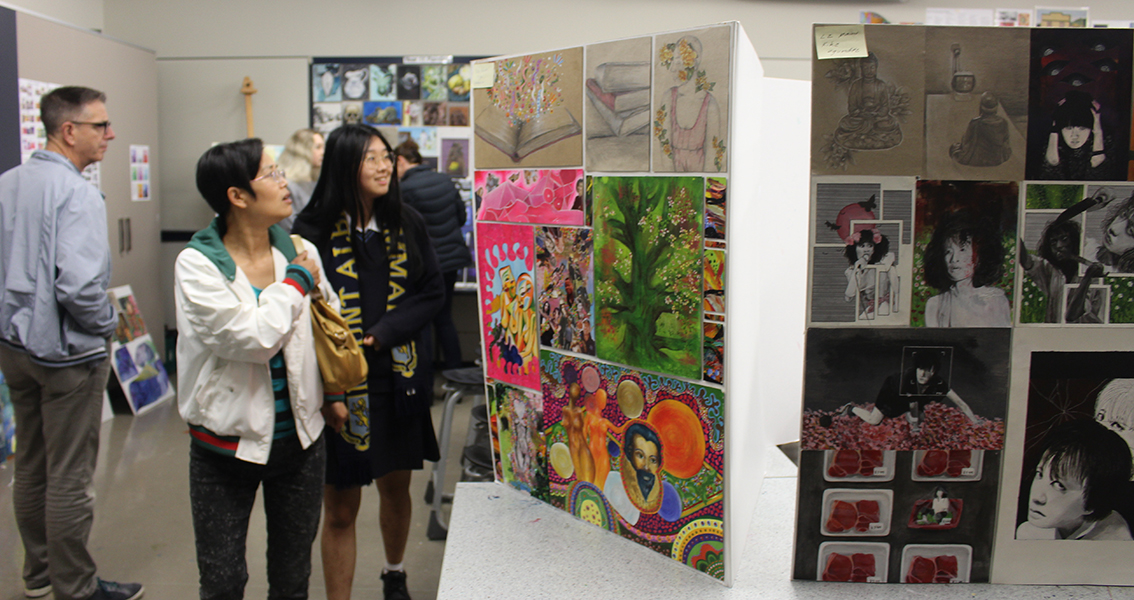 Last night, a vibrant mix of art displays, food and music brought E Block alive as it hosted another Board Show and Market Evening.
Students, parents and staff enjoyed a wide range of food and drinks sold from stalls set up by Year 11 Business Studies students while perusing displays of painting, photography and design by Senior Visual Art classes – all to a backdrop of classical, jazz and rock performances put on by various Music students.
The classrooms and hallways of E Block were opened up to display art, while stalls were set up inside and outside as Business Studies students refined skills they had learned previously selling to their peers to market their products to the public.
A variety of lively performances from Music students – notably the Jazz Band at full noise – in the corridor and music room kept the crowds entertained.