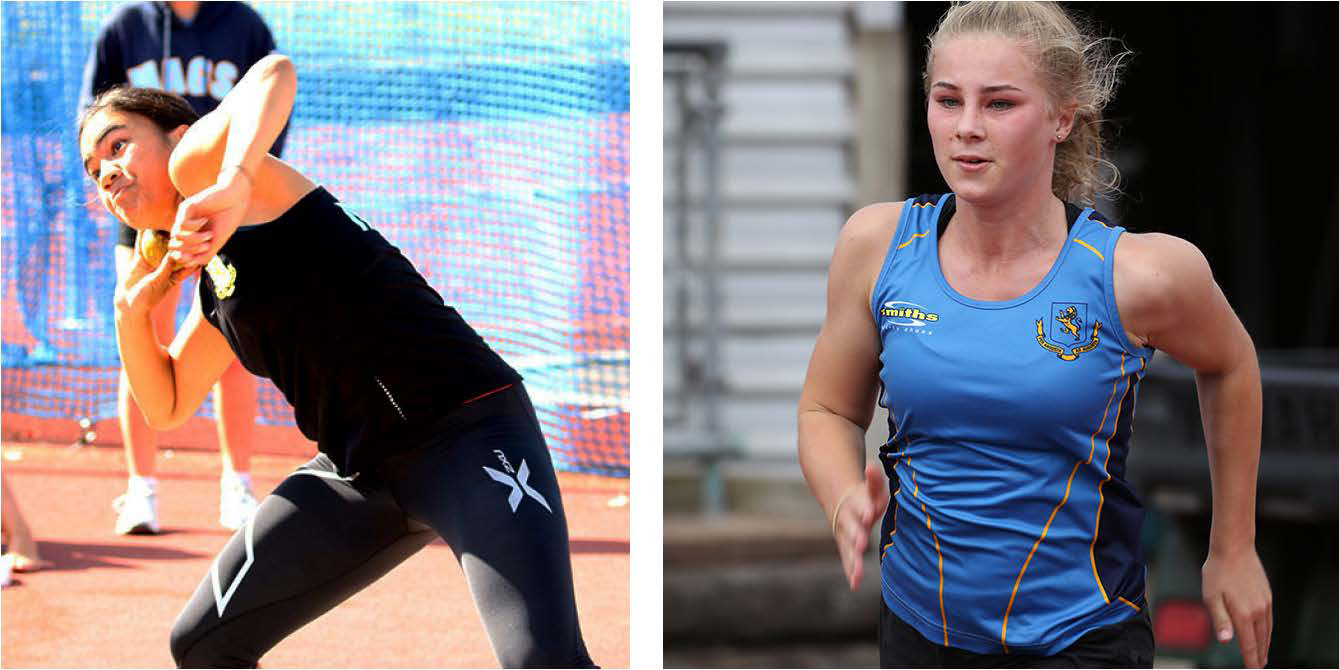 Two records were broken at the 2019 MAGS Athletics Championships at Mt Smart Stadium on Wednesday, February 20.
Amelia Caltaux (pictured above right) set a new record in the Intermediate Girls 1500m, while Latonya Lole (above left) pushed the Senior Girls Shot Put mark out to 11.50m.
The 2019 Athletics Champions are: Dylan Moon (Senior Boys), Luke Clements  (Intermediate Boys),  Liam Webby and Te Waaka Popata-Henare (Junior Boys), Latonya Lole (Senior Girls), Amelia Caltaux (Intermediate Girls) and  Zayyaan Smith (Junior Girls).   
For full results click here, and for a list of track and field champions, click here