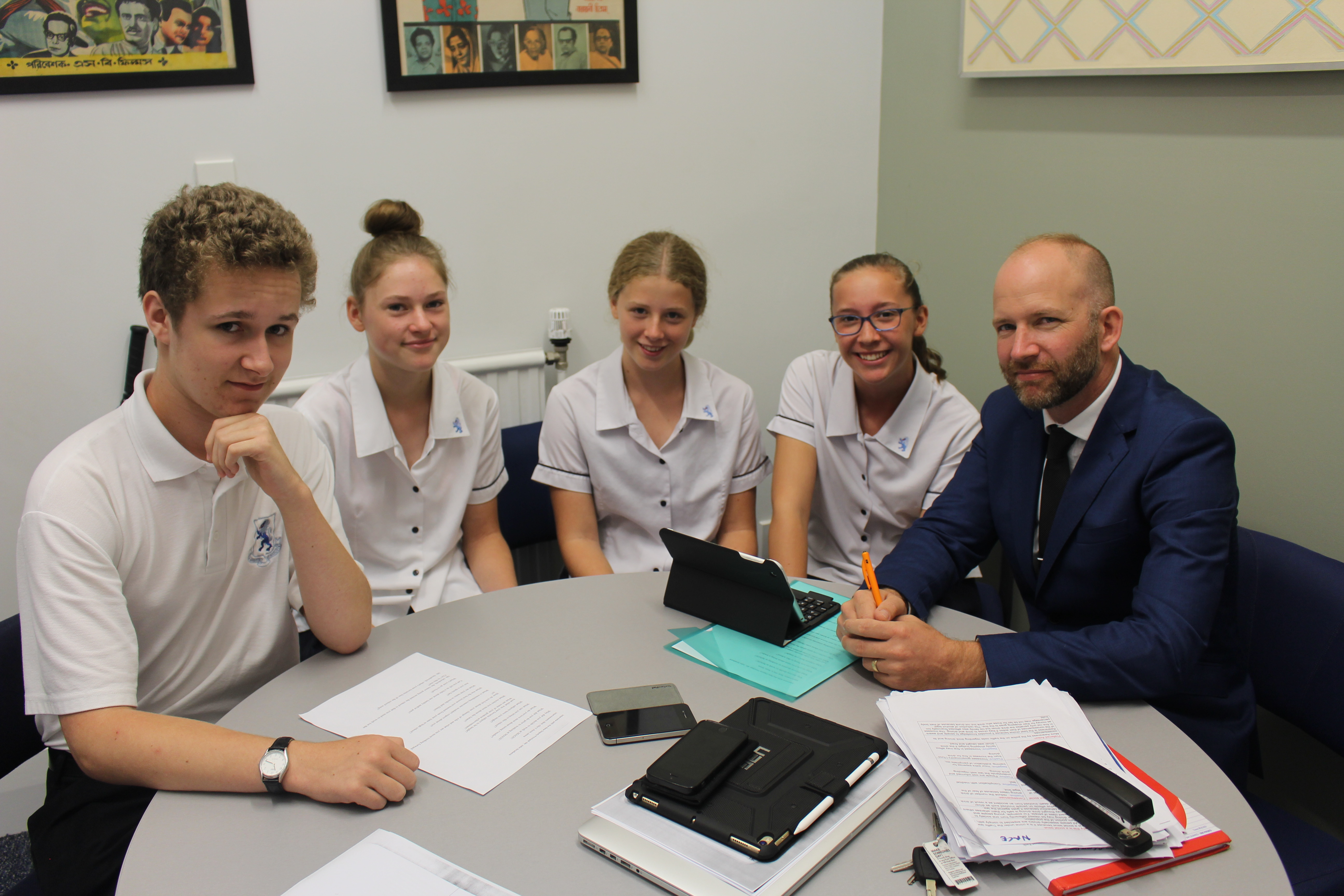 Pictured above: Bloggers Nicholas Shillito, in Year 13, and, from left, Year 10s Harriet Neradt, Elka Aitchison and Ella Vuetilovoni interview Deputy Principal John Stradwick.
School life provides fertile ground for the MAGS Blog Club, who interviewed new Deputy Principal John Stradwick about his hopes and dreams.
They will also be interviewing our other new Deputy Principal, Tom Murdoch – so keep an eye on their blog for some revealing insights into the Senior Leadership Team.
Members of the Blog Club share a love of writing and informing their fellow students about aspects of school life they might not know about.
Click here to follow the MAGS Blog
If you would like to join the club, contact Ms Carissa Calvert at [email protected]